M3 Global Research
M3 Global Research — ISO 20252:2019
Statement of Applicability  
Effective 30 April 2020
M3 USA, including M3 Global Research and QQFS ('M3') is a market, opinion, and social research organization which operates panels of healthcare providers in the US, Asia, and Europe and provides market research recruitment and support services available to the industry reaching respondents in more than 70 countries worldwide. M3 provides data collection and project management capabilities that cover the spectrum of quantitative and qualitative techniques utilized today. M3 services incorporate all of advanced statistical and attitudinal methodologies allowing clients to provide world-class offerings and support services to their end-client customers throughout multiple industry sectors.
M3 USA, including M3 Global Research and QQFS has elected to include sampling including access panels, fieldwork, self-completion, and data management and processing to be attested to this document in accordance with Annexes A, B, E, and F. Details of M3 attested annexes are described as follows:
Annex A – Sampling including access panels 
M3 owns and manages a non-probability access panel comprised of members who have consented to be members for the purpose of participating in market research data collection activities.
Annex B – Fieldwork 
M3 offers data collection services using fieldwork methodologies. Fieldwork methodologies include face to face interviews, telephone interviews, screening of research participants over the phone and qualitative research methodologies that do not consist of the respondent self-completing a questionnaire.
Annex E – Self-completion
M3 offers clients data collection services using self-completion methodologies including online questionnaire, diary studies, online pre-test interviews as well as online follow-up interviews.
Annex F – Data management and processing
M3 provides data management and processing services. The services provided are project-specific and encompass coding, and provision of data tables. For provision of these services, M3 partner with specialized agencies. Data tables are created by M3's vetted partners using primarily Quantum and to a lesser extent MERLIN. For internal checking of data and of data tables, M3 use Microsoft Excel and IBM SPSS Statistics.
M3 has elected to exclude Annex C – Physical observation and Annex D – Digital observation from the attestation.
Certificate Number: 1002
Original Issue Date: February 1, 2011
Latest Issue Date: 1 July 2021
Expiration Date: 30 April 30 2023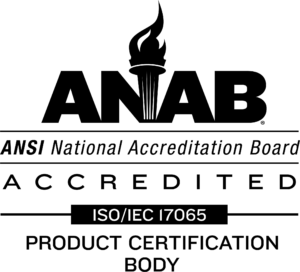 M3 Global Research — ISO 27001
The scope for the M3GR group of businesses (trading as M3 Global Research in the US and UK, QQFS in Sweden and M360 Research in India) includes the internal and externally facing websites and systems developed by the group, the data held by the group, and the policies and procedures needed to support their confidentiality, integrity, and availability for use by appropriately authorized users.
Date and version of Statement of Applicability: This is in accordance with the Statement of Applicability (SOA) Document: V2.2 7/14/22.
Certificate Number: 3027-1002102510
Original Issue Date: 20 June 2016
Latest Issue Date: 19 July 2022
Expiration Date: 18 July 2025
The CIRQ certification mark is the property of the Insights Association and is subject to the restrictions and requirements established in the Terms of Use for the CIRQ Certification Mark as referenced in the CIRQ Quality Manual.