Burke
Burke — ISO 20252
Statement of Applicability – Effective 3 March 2021
Burke, Inc. is a marketing research and insights organization that provides a range of services covered in the ISO 20252:2019 standard for market, opinion, and social research. Industries served include healthcare services, financial services, restaurants and food, consumer goods, technology and telecom, pharmaceuticals, and many others.
Burke provides qualitative and quantitative research services from its Cincinnati, Ohio, headquarters and offices across the US. These services include business problem consultation, research design, project management, data collection in various forms, sample management, data processing, reporting, and advanced analytics.
As such, Burke's attested scope of services for ISO 20252:2019 includes its Core Elements and all six of its Annexes.
Details of Burke's attested annexes are described as follows:
Annex A – Sampling including access panels: Burke professionally manages the sample process in alignment with research objectives, contracting with selected external, online panel partners.
Annex B – Fieldwork: Burke offers various forms of interviewer-administered data collection services. They include telephone interviewing, face-to-face interviewing, telephone recruitment, as well as qualitative research methods using moderators and interviewers.
Annex C – Physical observation: Burke provides research services that include physical observation. This work is typically ethnographic qualitative research, e.g., in-home, or in-store observation.
Annex D – Digital observation: Digital observation performed by Burke takes the form of social media research. Partner services for geo-coding/fencing and online behavior tracking are also applied.
Annex E – Self-completion: Burke conducts various forms of self-completion data collection, including online surveys, mail surveys, keypad surveys, and other similar approaches.
Annex F – Data management and processing: Burke performs data processing and data tabulation, including application of statistics in these functions. Coding of unstructured responses is also performed. Reporting and advanced analytics are provided.
Certificate Number: 1006
Original Issue Date: April 19, 2012
Latest Issue Date: March 3, 2021
Expiration Date: March 3, 2023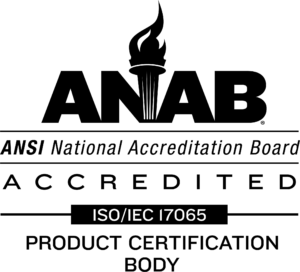 Burke — ISO 27001
The Management of Information Security for the processes necessary to deliver market research and consulting services to clients is in accordance with the Burke Statement of Applicability rev 1.4 dated 5/1/23.
The following organizational units are in scope:
• Account Management
• Client Services
• Data Collection Services
• Human Resources
• Research
• Seed Strategy
• Technology
Certificate Number: 3087-1008012312
Original Issue Date: June 23, 2017
Latest Issue Date: June 14, 2023
Expiration Date: June 22, 2026
The CIRQ certification mark is the property of CIRQ and is subject to the restrictions and requirements established in the Terms of Use for the CIRQ Certification Mark as referenced in the CIRQ Quality Manual.